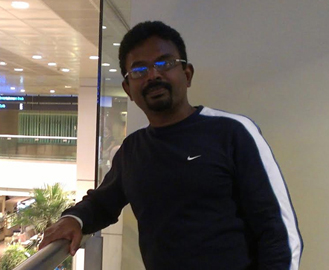 Dr. M. Nehru Babu, MBBS, MS, FRCS Diploma Urology is the Director & Consultant Urologist of Nehru Urology Centre, a dedicated Super Specialty Hospital for treating Kidney Diseases Surgically.

He was born in Rajapalayam, Kamarajar District, South Tamilnadu. His School studies were conducted in Nadar Higher Secondary School and PACM Higher Secondary School.
He graduated from Government Stanley Medical College, Chennai, in 1988. His medical career began as a Medical Officer in Indian Red Cross Society in North East Sri Lanka in 1989 & 1990.

Dr. Nehru Babu completed his Post Graduation in General Surgery at Government Stanley Medical College, Chennai, in 1994 following which he went for speciality training to UK in 1995. In 1996, he became a Fellow of Royal College of Surgeons (FRCS) Edinburgh. He polished his medical expertise with four years of training in Urology, including one year of exclusive Transplant surgery training at various District General and University Hospitals in UK.

In 1999, he returned to India and Joined Kovai Medical Centre & Hospital, (KMCH) Coimbatore as Consultant Urologist and Transplant Surgeon. He started his practice as a Freelance Consultant Urologist in Coimbatore from 2009 to 2013.
In an effort to make his services available to the common man, Dr. Nehru Babu established Nehru Urology Centre in Feb 2013, which has emerged as a Super Specialty Hospital in Coimbatore.